Package Engineering
All products manufactured by Gemel Precision Tool Co., Inc. are engineered in-house. With over 30 years of blister pack experience, we can offer everything from the initial blister card layouts to the final tooling and machinery. With our 3-D printer, the engineers can use SolidWorks to convert a solid model into workable files for the printer to present you with a physical prototype of your package.
If we do not have your machine information in our database, our engineers will come to you and measure your machine and also discuss your specific production requirements.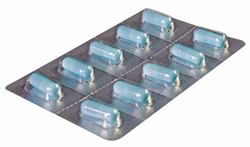 We take pride in our work and enjoy working with you, our customers.